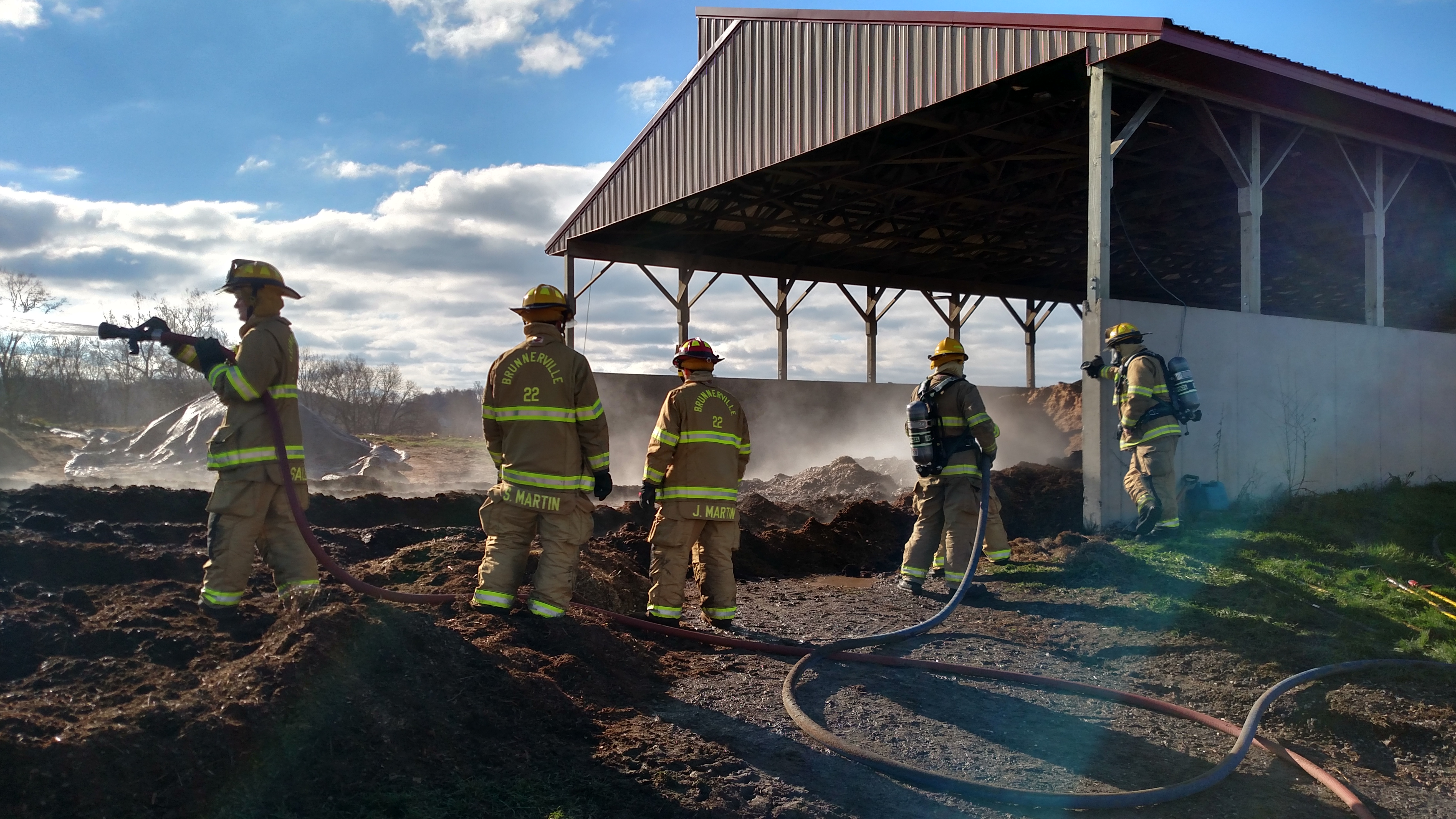 Our Mission
The Brunnerville Fire Company strives to provide the best Fire, Rescue, and EMS services to the citizens of Warwick Township and the surrounding areas through continuous training and fire prevention activities.
Company Overview
The Brunnerville Fire Company is a 100% volunteer organization funded mainly by donations. We have approximately 30 members, with about 16 of those being regular active firefighters and 4 active fire police. Our first due response area includes portions of Warwick, Clay, Elizabeth, and Ephrata Townships. A large majority of our responses, however, consist of us providing mutual aid to our surrounding departments.
Meet the Team
2020 Line Officers
Chief: Lynn Mearig…
Deputy Chief: Walter Martin
Assistant Chief: Jeff Garner
Captain: Justin Auker
Lieutenant: Curvin Martin
Lieutenant: Steven Martin
Lieutenant: Michael McCord
Engine 22-1
Tanker 22
Squad 22-1
Your Help is Needed – Support Your Volunteer Fire Company
• Our Fund Drive now begins in the Spring, instead of the Fall.
• It is our largest source of funding.
• Our 2020 Goal is to get 10% more support than in 2019, with a financial goal of $70,000 in donations.
WE NEED EVERYONE'S SUPPORT!!
• If you donated in 2019 – THANK YOU! We ask that you donate an equal amount again or consider giving an extra $5 or $10.
• If you didn't donate in 2019, please consider contributing to this year's fund drive.
• Contributions to the fund drive go towards the daily operating costs of the fire station, purchasing new fire equipment and maintaining and repairing our current equipment.

25' x'21' New firefighter gear room
New entrance into the gear room for improved firefighter safety
Relocation of flagpole and lighting
Extend South bay's 8' to accommodate fire apparatus
Raise South bay roof 4' to accommodate higher overhead doors
Upgrade façade to blend into the existing remainder of the building
Design build by Professional Design and Construction, Inc., Landisville, PA